Cordoba (SHOPRIDER)
Max user weight 35 stone, 220 Kg.
Maximum range 35 miles.
Detachable fold down lockable 4 position swivel seat.
Captain seat with forward, back and height adjustments.
Flip up arms with width, and angle adjustment.
Full suspension.
Black non marking tyred wheels.
Free wheel release handle.
Back indicator light cover.
Delta handle.
Five position tiller handle.
Available in Red or Black.

Product Number : EM-CORDOBA (Red) or EM_CORDOBA (Black)
Recommended Retail Price £4499

Eastern Mobility Price £2205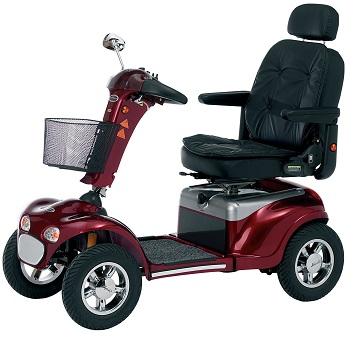 Click here for brochure pdf