Sapphire 2(Sunrise Medical)
Secure handling but with a portable base, take your next adventure with the Sapphire 2.
Designed to give exceptional manoeuvrability both indoors and out, the Sapphire 2 is a portable 4mph scooter that separates into 4 easy to manage parts - giving you the versatility to take your scooter wherever you want to go. Dual handles fitted to the batteries and rear drive unit help lifting and handling your scooter safer and more manageable, whilst powerful LED lights on the front and rear ensure you're always seen on your travels. Comfort whilst you ride is provided by a height adjustable, fully upholstered seat, an infinitely angle adjustable steering tiller to realise the best possible driving position and ergonomically designed handlebar with a warm foam grip. The ergonomic floor panel design also provides maximum legroom compared to other scooters in its class. Plus, with a range of up to 19 miles, you'll never need to worry about those longer journeys again.
Product Number : EM-SAPPHIRE2BLUE4
Recommended Retail Price £1850

Eastern Mobility Price £1225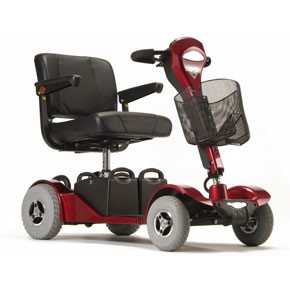 Click here for brochure pdf