Sovereign 4 (SHOPRIDER)
Max user weight 21 stone, 136 Kg.
Maximum range 20 miles.
Automatic braking system.
Off-board battery charger.
Free-wheeling device.
Detachable fold-down lockable 4 position swivel seat with forward, back and height adjustment.
Angle adjustment fold down arms.
Side reflectors.
Chrome bumper at the front.
Headlights.
Five position tiller angle.
Easily dismantled for transportation and storage.
Direct drive sealed transmission/gearbox.
Product Number : EM-SOVEREIGN 4
Recommended Retail Price £2299

Eastern Mobility Price £1300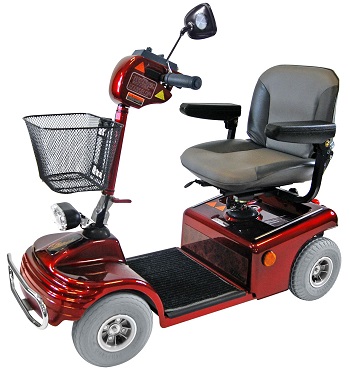 Click here for brochure pdf