S400 (Sunrise Medical)
The S400 is a luxury, compact 4mph scooter that combines a seating system that really belongs on more top end models. With all-round suspension, the S400 is so very safe and comfortable- you will find the S400 very easy to drive about town.
Looking for a compact, 4mph mobility scooter with big features? Then look no further than the S400. Highly manoeuvrable around shopping centres and equally at home on busy high streets, the all-round suspension as standard ensures that those bumpy drop kerbs when crossing the road are a thing of the past. Plus with the bright, energy efficient LED's lighting your way, you're just as visible on those late-night shopping trips as you are during the day.
Product Number : EM-S400
Recommended Retail Price £2660

Eastern Mobility Price £1525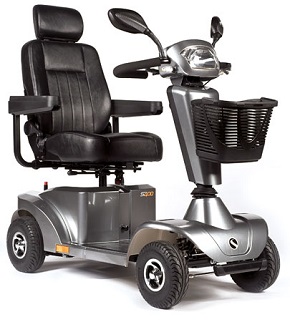 Click here for brochure pdf